MICE Event Management Company
Get your thoughts and ideas come alive with Armaans creativity and event management skills...
Corporate Event Planners in India
WAIT !! Want to launch or host a corporate event . Get connected to us to plan and organise for you on any medium of your choice !!
Best Way to Represent your Next Business
JOIN US to share your thoughts and ideas for the event. ALLOW US to organise it for you & you can SEE BETTER RESULTS in no time !!
Promotional Activity Event Organisers in India
Promotional Activity is awareness of the brand to general & target customers to make a product popular and user friendly. Brands need to realize their full potential to become super brands that will revolutionize the industry. 
As a general customer, a normal question is always in our mind :-
Why we should use this product?
What is the price?
The benefit of that product?
How it is different from other available products/brands in the market?
The durability of that product?
Promotional Activity is the safest and easier solution to answer all these questions, cause any company head or corporate house cannot go and answer all these questions to general customers, to make more convenient for both corporate company & customer we designed a solution is called as BRAND PROMOTION.
To help you maximize your profits in international trade, business-to-business eCommerce is one of the most exciting, innovative, and cost-effective marketing methods by which you can brand your products to a worldwide targeted audience.
TYPES OF PROMOTIONAL ACTIVITY
Canopy Promotion

In this promotion, we put a canopy with the manpower (promoter) in the Market area, RW society, Malls, PVR, shopping center, exhibition area, etc.
Canopy will be placed in the market area.
Promoters will attend the customers and brief them about our Products USP's.
Promoters will distribute leaflets & discounted coupons to the people visiting the market.
Leaflets will contain details about the outlets and products of USP's.
Promoters will distribute the database forms for the lucky draw.
The activity would focus more on increasing footfall in the outlets and consequently have a positive effect on secondary sales.
Create brand awareness by contacting the right TG, connecting at an emotional level, and communicating the brand association.
To highlight Brand attributes.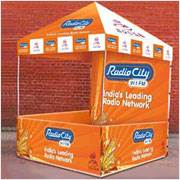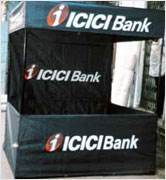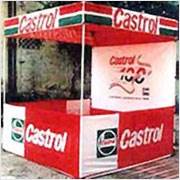 Walk Through

Promoters will bear shirts, T-shirts, jackets with the branding of that company for which this activity is planned.
Promoters will carry their printed branding in their back and will walk in market area/mall / RW Society/shopping malls etc.
Promoters will be carrying bag packs with branding.
Promoters will distribute Pamphlets of that particular Brand.
Whether you realize it or not, every business has a brand. How you develop it is the difference between creating your point of distinction or blending in with the crowd; projecting a positive image or eliciting a negative one; growing your business or merely existing; successfully reaching your target audience or missing the mark altogether.
ARMAANS EVENT handle it as a wake up call for all marketers who still believe that strong brand and demand communications only need appeal to what we see and what we sense. It is our way to connect with the consumer and the most important part is to make your brand experience with our creativity with full spectrum of experiential marketing.
Armaans Event – One among the Best Promotional Activity organisers in Delhi NCR.
We provide best brand promotion services all over the India.
Contact us if you are looking for any Promotional Activities for your Company/Brand.

MANOJ GARG
Chief Marketing Manager, ESCORTS
"​This is with reference to the service and work of Event Management awarded to you for Escorts Agrovision at Nagpur, Maharashtra. The service and works provided by your company was excellent and to our expectation. Looking forward to yet another challenging and creative point that you now need to explore and work upon."

NEERAJ GOYAL
Zonal Marketing Manager, Ash​ok Leyland
"​This is in reference to the events carried out by your agency for us in North India. We want to place on record the good work done by your agency. Particularly, the pain taken by Armaans Event to ensure timely execution to make these events a success is really appreciable.We got good response from our customers and look forward to do more such activities through your agency."