MICE Event Management Company
Get your thoughts and ideas come alive with Armaans creativity and event management skills...
Corporate Event Planners in India
WAIT !! Want to launch or host a corporate event . Get connected to us to plan and organise for you on any medium of your choice !!
Best Way to Represent your Next Business
JOIN US to share your thoughts and ideas for the event. ALLOW US to organise it for you & you can SEE BETTER RESULTS in no time !!
Award Night Event Organisers in India
An awards ceremony is a type of ceremony where awards are given out. … Typically a master of ceremonies presents award winners, speaks to the audience, entertains people, and generally keeps the ceremony moving.
Awards shows are there to sell advertisements and make a profit — filmmakers and actors use awards show to help market their work and propel their careers forward. Everybody uses each other to further their agenda, and so most everybody wins, in a sense.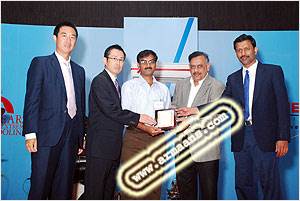 Awards recognise the hard work and achievements of your employees so winning one can help boost staff morale and improve motivation. Employees are focused on what's great about the company they work for and can feel proud to be a part of it.
Awards mean to kick things off, awards by their very definition mean you've done well and good work. … That's the core impetus of them, that's what they mean when you look at them: a group of considered people, largely professional peers in your field think you did great work. Don't ever forget that.

MANOJ GARG
Chief Marketing Manager, ESCORTS
"​This is with reference to the service and work of Event Management awarded to you for Escorts Agrovision at Nagpur, Maharashtra. The service and works provided by your company was excellent and to our expectation. Looking forward to yet another challenging and creative point that you now need to explore and work upon."

NEERAJ GOYAL
Zonal Marketing Manager, Ash​ok Leyland
"​This is in reference to the events carried out by your agency for us in North India. We want to place on record the good work done by your agency. Particularly, the pain taken by Armaans Event to ensure timely execution to make these events a success is really appreciable.We got good response from our customers and look forward to do more such activities through your agency."